---

This site is designed for the people that we serve and protect, to assist them in
preparing for emergencies that may arise in our community.
It is the job of the Emergency Management Agency to help in preventing, preparing for, responding to, and assisting in the recovery in the event of an emergency or disaster

---

Our Mission:

To provide the most efficient and effective coordination of resources available in the mitigation of, planning and preparation for, response to and recovery from emergencies and disasters.

---

Emergency Management Defined:

Emergency
An event that will require response from several different departments and agencies. Things local jurisdictions cannot handle by themselves. Example: Tornado, Flood, Terrorist Attack, Hazardous Materials incidents

~ ~ ~ ~


Management

An organized effort to mitigate against, prepare for, respond to and recover from an emergency.Bringing together the proper mix of resources from Federal, State and Local Governments, business and industry and

from the public
---

County Information
Christian County covers approximately 564 square miles in Southwest Missouri and is bordered by Greene, Lawrence, Stone, Taney, Douglas and Webster Counties. Although Christian County is one of the fastest growing counties in the State of Missouri and is considered part of the Springfield Metropolitan Statistical Area (Greene, Christian and Webster Counties), the southern part of the County is predominantly rural in character. The vast majority of the County is unincorporated (555.6 square miles). The incorporated cities in Christian County include Billings, Clever, Fremont Hills, Highlandville, Nixa, Ozark, Saddlebrooke and Sparta. Of these cities, Nixa and Ozark are the largest with Census 2000 populations of 12,124 and 9,665, respectively.
---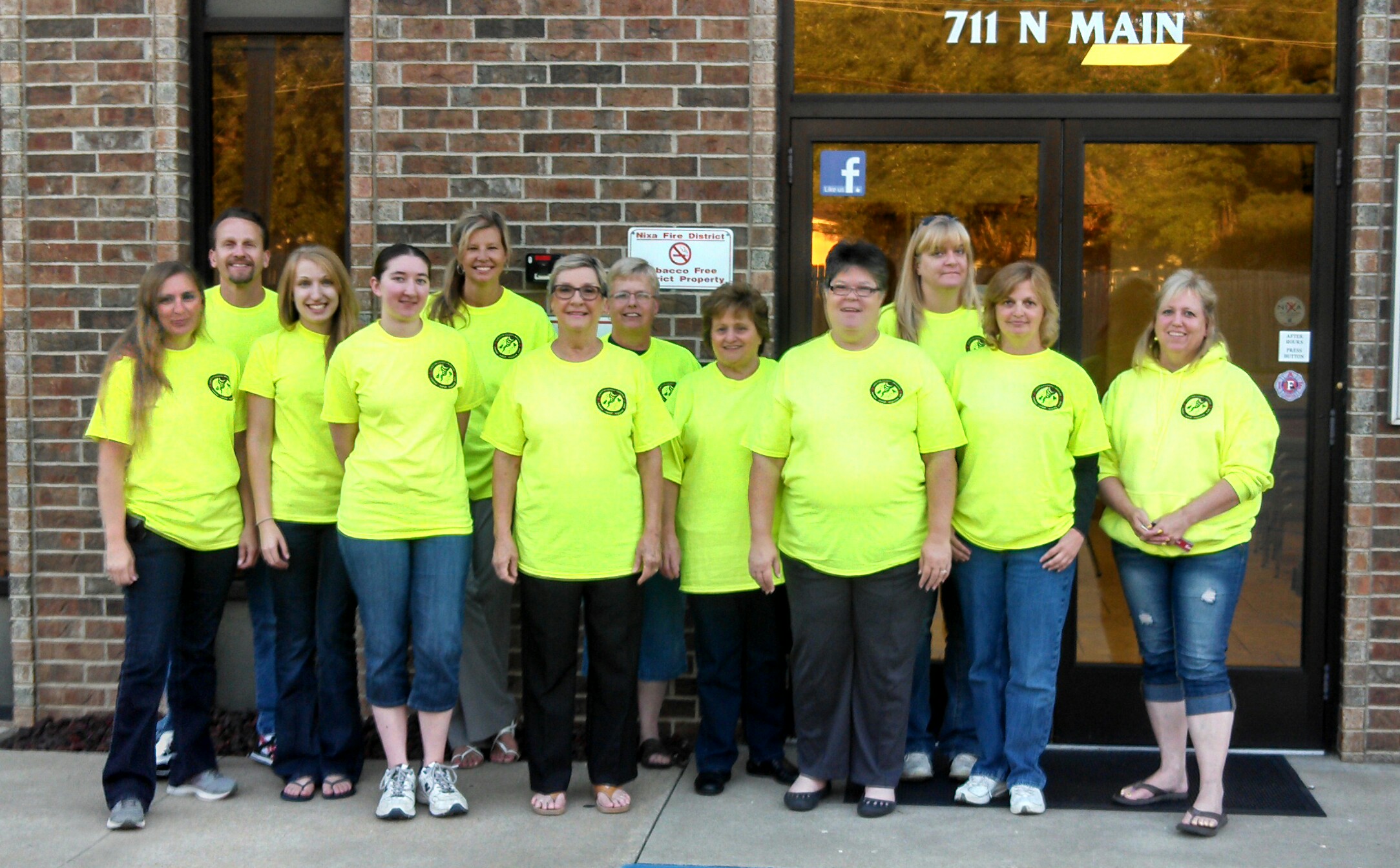 Christian County's newly formed "D.A.R.T."
Disaster Animal Response Team
---
Map Your Neighborhood (MYN) is a state-wide disaster preparedness program that empowers neighborhoods to prepare for emergencies and disaster situations.read more...
---
Missouri launches Web site to help Missourians be prepared for tornadoes and severe storms
Missouri StormAware Web site includes videos on sheltering and storm warning systems; stormaware.mo.gov also includes links to severe weather texting services to alert Missourians to severe weather in their area
---
This form is designed for Christian County Residents to enter information about storm damage that occurs to their property. Generally, this is for minor to moderate type storms. If there is considerable damage from the storm, or a large tornado with widespread damage, the Emergency Management Office will conduct a more indepth assessment.

Whenever a storm occurs, we try to capture all the damage that occurs in the county. This helps the National Weather Service and other partner agencies to evaluate the different products that they offer, such as radar, watches and warnings, etc. If you have had damage from a storm, please help us out and report what occured.